My first results in building a Tesla Coil were encouraging, but running the whole system on a battery pack with a 555 driven flyback transformer was not the best I could get. Still those of you interested in seeing my first steps in the Tesla Coils realm can have a look here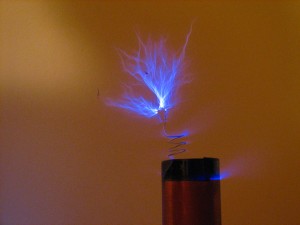 My second attempt and the subject of this article, came with a change in the power source.
As advised by Teslina I tried to use a ZVS driven flyback with builtin rectifier to power the tesla coil.
So I've built a new ZVS driver soldering the components above a heatsink. I've used 2xIRFP460 mosfets, 2xBYV26E as fast diodes, 2 15V Zenners and a 50coil iron-core inductor.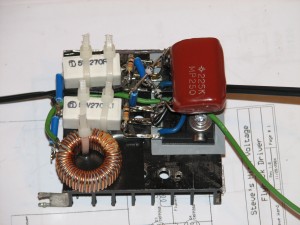 For the flyback, first I've tried a twin setup, by using two monitor flybacks, both with built-in rectifiers.
The primary must be shared, and the two secondaries connected in series for summed voltage output: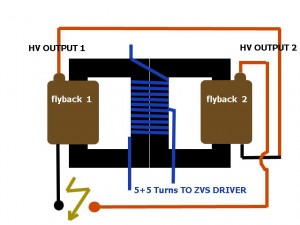 Luckily I've found a better flyback that did the job of the two, so I dropped the design above. Still it's useful when you want to get a bit more voltage and you only have small monitor flybacks.
I've used the half wave rectified output to charge a bank of capacitors, summing 6nF 18KV. Here's the simple Tesla Coil schematics for rectified current: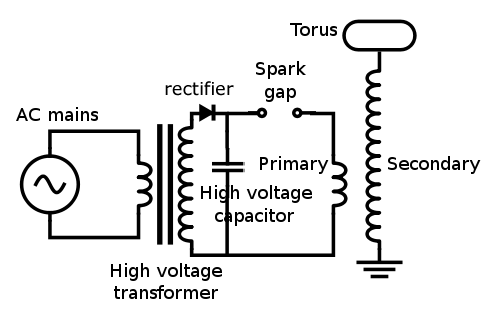 And here are a few pics and vids showing the Tesla Coil in action: