There are several scenarios where a small size inverter is required. Running circuits with vintage Nixie tubes on batteries, or building Geiger counters, the inverters are widely used for these cases and more. In this article I'll show a new design based on the MC34063 ic, a ferrite choke and an active pull down mechanism, very similar to the one presented here.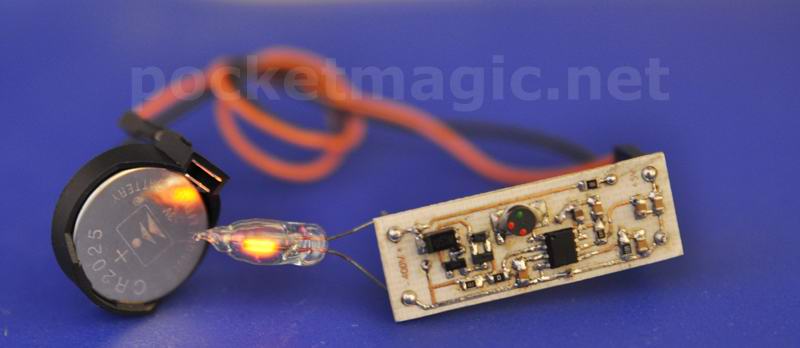 The pull down allows discharging the switching transistor's base/gate charge much faster, than using only a simple resistor. But this works only when swinging down. Swinging up things work like without the active pull down part. Efficiency can be as good as 80%.
The circuit: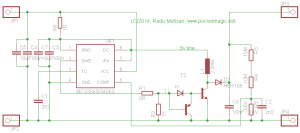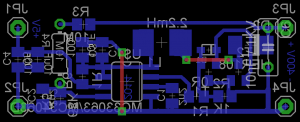 For 5V in, the circuit output is a little more than 200V . The output is regulated, and you can adjust the output voltage by changing the R5 value.
For 3V in we get less, but enough to turn on a neon bulb, like shown in the first picture, where I used a 3V lithium cell to power the circuit.
To get as high as 400V, the voltage used by most Geiger tubes, some minor changes are required, but one can easily take this circuit as a starting point.
Download the Eagle files here:
inverter_eagle