Pictures:
Details:
Compact Geiger Muller tube, the SI-29BG shows an excellent sensitivity especially when taking the small sized into account. As the name shows, it was designed for hard beta and gamma radiation.
Notes on sensitivity:
This tube offers a moderate sensitivity, but adding the relatively small size, makes it a convenient choice as a radiation detection element in handheld dosimeters and DIY circuits. The following chart shows the average of the background readings over a period of 24 hours and each point in the chart was computed using another average of 60 independent, consecutive measurements. The dosimeter used to take the measurements has 1 minute resolution.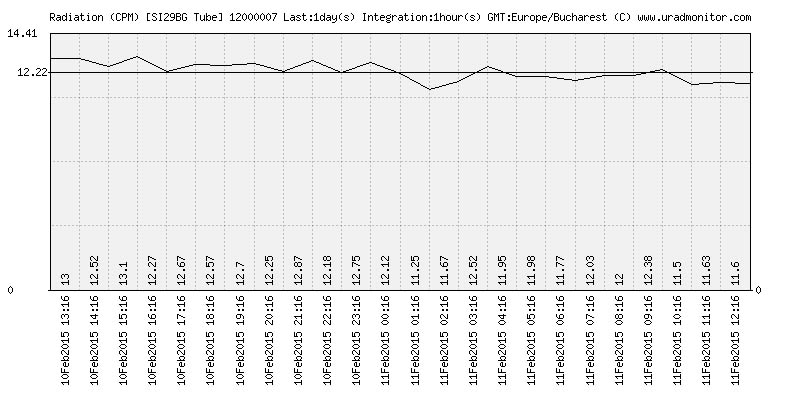 Background readings: 12CPM for a background radiation level of 0.12uSv/h . That is under the SBM-20 response to the same radiation field.
Datasheet:
Links:
Videos: