Finally I've built a Tesla Coil, and I'm happy it worked from the first attempt. Now it would be nice to do some more tweaking on it, so it would perform better. It's easy to build, nevertheless I've included a short construction guide below.
The Secondary
– PVC water pipe, diameter = 5cm , length = 30cm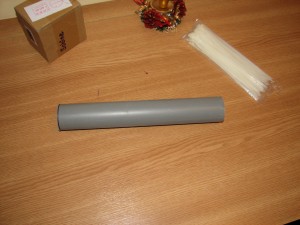 – Using 0.2CuEm wire, I've wired ~1000turns manually!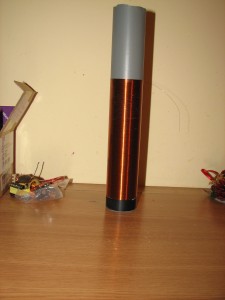 – Using a hairdryer, I've melted wax all over the secondary, for insulation: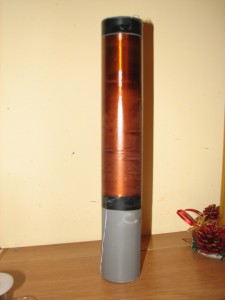 If possible, try using epoxy instead of wax. These secondaries can get hot at higher powers, so wax would melt and flow away.
The Primary
– PVC pipe, diameter = 11cm
– 9 turns with 4mm Cu wire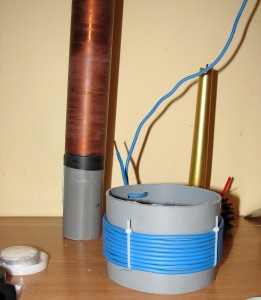 Using my glue gun I've attached everything together: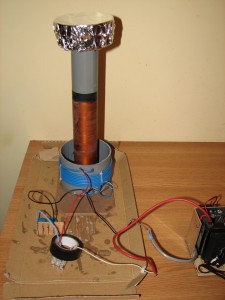 The capacitor bank
Here are 8 ceramic capacitors of 6KV/10nF each, connected both in series (pairs for 12KV) and parallel for increase capacitance. The capacitor bank's parameters are 12KV 20nF.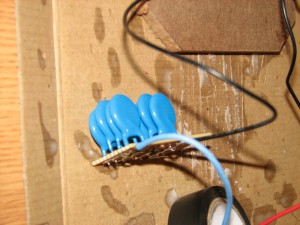 The Power source
My previous 555 driven Flyback circuit was used, that provides ~10KV half rectified current.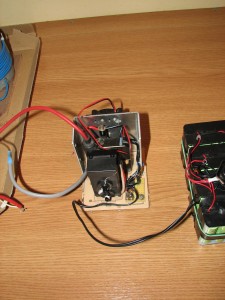 The spark gap
This is just a very simple spark gap, made of some thick Copper wire.
Tesla Coil first tests
I've powered everything from batteries, and I must say it worked good. The capacitors charged and discharged very quickly, and the spark gap sounded like a machine gun.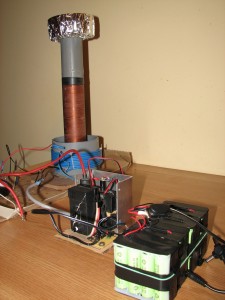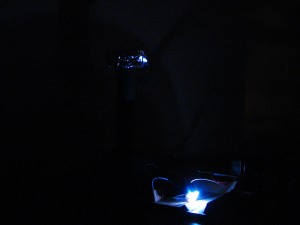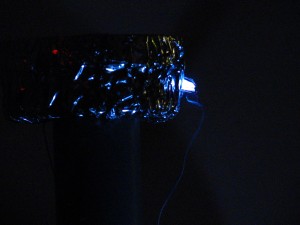 Any ideas for improving this are welcome, as this is my very first construction of this kind.