After my first attempt in building a high voltage power supply failed quickly after finishing the device ( I didn't even have the change to take a film of it), I decided to fix it but to also improve the design. New schematics:



First, I had to check all the previously used components:
the HV diodes (12KV 10mA 150nS) all survived. To check them I connected my voltmeter in series with a 50V supply and verified that they only conduct in one way. (You can get these on ebay).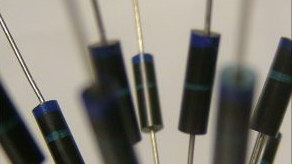 the capacitors (6KV 10nF) one dead, one almost dead. (these are also available on ebay)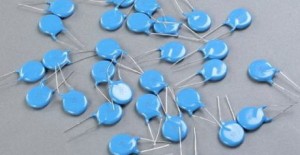 I connected every two diodes in parallel for 12KV 20mA. I connected every two capacitors in series for 12KV 5nF. The new design is actually using two cascades of opposite polarities.
The same textolite board was used. The complete module was submerged under paraffin (instead of oil) to prevent corona. Only the connections have been covered (in case I need to fix it, melting the paraffin can be difficult). Here are some photos with the construction steps and with some sparks (with and without limiting resistor):

The multiplier consists of two branches: a positive multiplier and a negative one. Each has 6 stages, composed of 6 12KV 20mA Diodes and 6 12KV 5nF capacitors, for a total of 12 multiplier stages. Splitting the multiplier in two, helps reducing the ripple effect.
Here's is a test run, using a limiting resistor, to protect the multiplier components: