Using a camera, an external flash (to control shadow projection), radio triggers, and an intervalometer for shooting photos automatically, here's a timelapse video where each frame is taken at a 15 minutes interval. The subject – three beautiful hyacinths, spreading an incredible smell while the flowers grow.
A total of 200 frames, taken at a 15minutes interval. The setup is simple: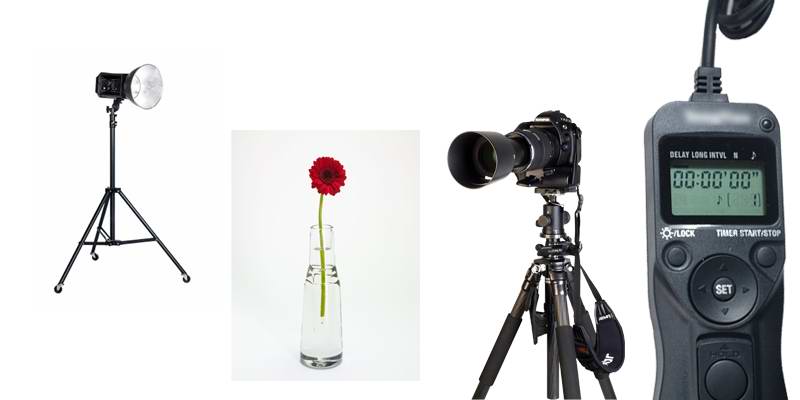 And here is the Hyacinth, after the photo shooting session was over, with most of its flowers open. Beautiful, isn't it?