I've been keeping this nice big ferrite core in my toolbox: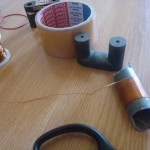 Now I've decided to try to construct a more robust flyback secondary, using the experience from the previous setup that you can see here.
For the insulator I've used Green House foil: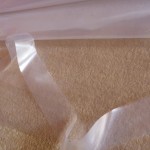 The windings are very close and tight, aprox. 60 turns per layer. The ending wire is insulated and brought back to the start side before a new layer is constructed. Also oil is added over the turns to fill some of the air gaps:
I've wired arround 7 layers for a total of aprox. 400 turns. To test the flyback I've used my high power ZVS driver (with a 6.6uF/630V capacitor):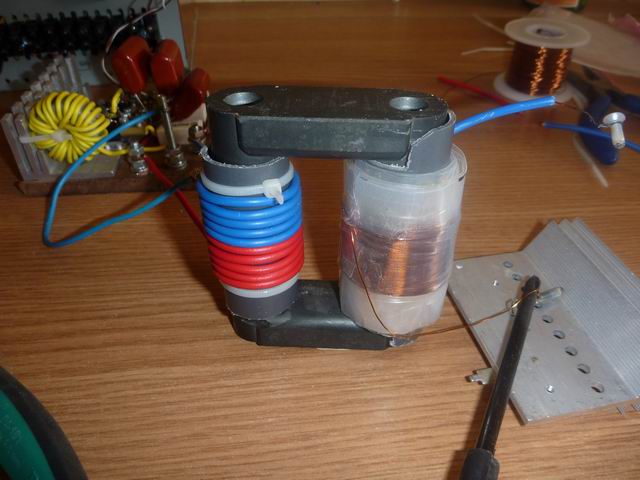 I'll need some extra turns for higher voltage, but the current is good. I've used 0.4mm CuEm wire.