Pictures: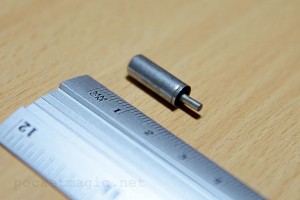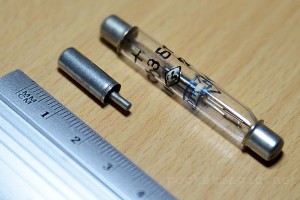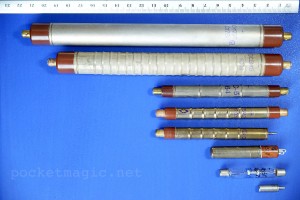 The first picture shows the SBM-21 – it is only 2cm long. The second picture shows this tube side by side with the SI-3BG, while the third shows multiple tubes together.
Details:
Ultra compact Geiger tube for hard Beta and Gamma radiation detection. Not to be confused with the slightly larger SBM-10 tube (2.5cm length).
Notes on sensitivity:
The SBM-21 is a tiny tube, yet its small sensitivity is surprising for its size. Most likely the materials used in its manufacture and the geometry of the anode and cathode have been carefully chosen to offer an improved performance. It's definitely a great candidate for miniature DIY geiger detectors. The following chart shows the average of the background readings over a period of 24 hours and each point in the chart was computed using another average of 60 independent, consecutive measurements. The dosimeter used to take the measurements has 1 minute resolution.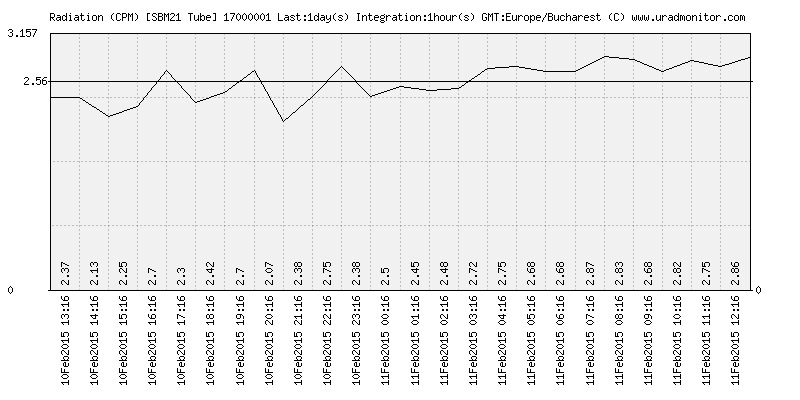 Background readings: 2.5CPM for a background radiation level of 0.12uSv/h . Such a tube is still a better alternative to PIN photodiodes in terms of sensitivity.
Datasheet: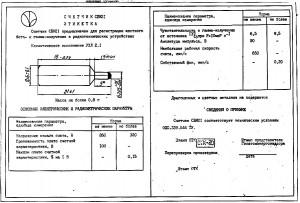 Weight: 0.8grams
Range of registering gamma radiation: 0.1 … 1000 mkRoentgen/sec
Gamma sensitivity Cs137: 6.5…9.5 pulses/sec at P=10 mkRoentgen
Working range: 350 to 475 Volts
Start of counting: 260 to 320 Volt
Plateau length: at least 100 Volts
Plateau slope: 0.15 %/Volt
Dead time at 400 Volt power: 64 Roentgen/mksec
Maximum counting: no more than 650 pulses/sec
Background noise: no more than 0.2 pulses/sec
Body size: 16 x 6mm
Pin size: 5 x 2mm
Total length: 21mm
Links: